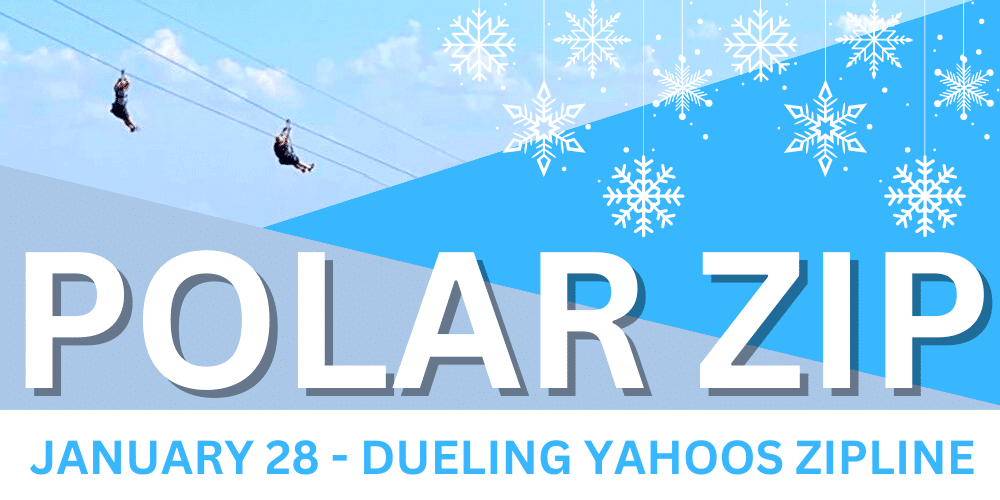 Join us for the POLAR ZIP, January 28 at 12pm and 1pm! Proceeds benefit Appalachian Outreach, and tickets are just $29 per person.
Dress to win! Groups and individuals are encouraged to endure January in the Ohio Valley and participate like it's July! Awards will be given to corporate teams and any individuals who come "uniquely dressed." BOOK NOW! Limited spaces available.  
The Dueling Yahoos Zipline at Grand Vue Adventures will send you soaring on a 2100-foot long dual-zipline ride that will take your breath away.
If you want to fly, this is the ticket for you!
The Dueling Yahoos Zipline is available as a standalone adventure. From start to finish (harnessing to de-gearing back at Basecamp), the experience typically takes 30 to 45 minutes to complete but depends on group size.
Prior to booking, please review all Participant Requirements. All Participants are required to sign a waiver prior to adventuring. A link to the Online Waiver will be sent with your purchase confirmation.